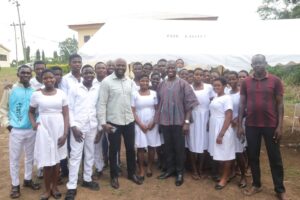 Sunday, 1st October, 2023.
I took time today, with the
MCE
of
Kwahu South Municipal
Hon. Emmanuel Atta Ofori Sr.
and most of the Constituency Executives of Mpraeso Constituency, to support the Limited Voter Registration exercise being undertaken by the Electoral Commission at the District Office.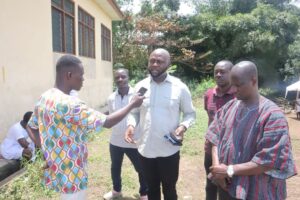 I continue to be encouraged and impressed by the conduct of the exercise by the EC and the Agents of the various Political Parties to ensure that the exercise is successful in the Constituency.
This exercise is a testament to the strength of Ghana's democracy, and I once again sieze the opportunity to encourage all qualified citizens to register, promptly.
We have 2 days from today to wrap up the exercise, and so, I purposefully met the Constituency Executives to debrief about the results so far and offer them some required resources so that we close out the exercise very well.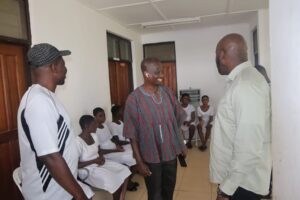 Furthermore, we discussed the upcoming funeral of the fallen NPP Women's Organiser of the Constituency, the Late Jennifer Ampadu Siaw. I proceeded to offer some support to the funeral organizing committee.
More Photos Below…