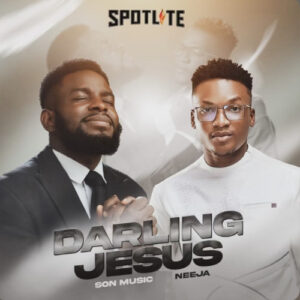 Check Out this amazing brand new single from a renowned and anointed Christian Nigerian Gospel singer and songwriter "Son Music" blessed his lovely fans with brand new song titled "Darling Jesus" which he features Spotlite Records' new singer, Neeja, who adds an even more epic chorus to the music whose mission is to be a blessing many people through music.
The song is a verse from an old Christian song whose original owner is no longer known.The singers use the gospel platform to show that Jesus Christ is an awesome God.
Kindly download the full mp3 song and share it with family and friends.
Darling Jesus by Neeja & SON Music DOWNLOAD